Night Mother

Character Attributes

Role
Unknown
Faction
Unknown
Questlines
Unknown

Appearance Attributes

First Appearance
1.06 Hiding In Grandma's Coffin
Latest Appearance
1.13 Fün's Lost Treasure

Physical Attributes

Race
Crunchy Mummified Dunmer
Sex
Not Anymore
Current Status
Unknown



Night Mother
(AKA Grandma) is first thought to be simply
Astrid
playing a prank on
Fün Tits
. When she finally realizes it isn't so... well, it's kind of late for
Astrid
.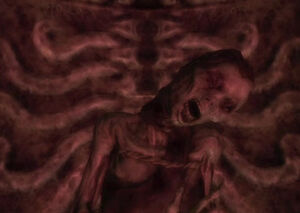 The Night Mother likes to tell people what to do if they get cozy with her in her sarcofagus and is also quite handy when people desire to communicate through great distances. Even though it involves candles, bones and a human heart, along with other human bits.
Ad blocker interference detected!
Wikia is a free-to-use site that makes money from advertising. We have a modified experience for viewers using ad blockers

Wikia is not accessible if you've made further modifications. Remove the custom ad blocker rule(s) and the page will load as expected.