Welcome to the Skyrim For Pimps Wiki
This wiki is all about a very special kind of walkthrough ... The greatest series on YouTube, Skyrim For Pimps, will be documented here. The wiki will give an overview of the show and some detailed information about the quests and characters. The admins on this wiki are AdamKoralik, BillyWilliam3rd and Doomspire. If you have any problems or questions, feel free to message any of the admins.
What is Skyrim For Pimps?
Skyrim For Pimps is a comedic walkthrough of various Skyrim quests and add-ons. It is presented by Aaron Yonda and Emre Cihangir, and co-written, directed and produced by Adam Koralik. The six seasons have revolved around these characters: Cock Nibbler, Fün Tits, Crotch Guzzler and S'oggy Balls with narration by Aaron Yonda and Emre Cihangir and weird background laughter by Adam Koralik.
The show's IMDb page can be viewed here.
Projects/Needed Content
College of Winterhold Characters
Dark Brotherhood Characters
Polls
Poll #1
Who is your favorite main characters?
Poll #2
What is your favorite faction?
Poll #3
This poll is used simply to count how much traffic this Wiki gets.
What kind of contributor are you?
Updates
Update #1
After a hectic year, I'm here to help once again. I am very pleased with some of the great work by members of this growing community. I have made Doomspire into an admin, and more will follow. In concurrence with the updating of the wiki, admins SassyDragonborn and VerySpecialAgentD (who haven't signed in since October 2013 and February 2014 respectively) have been downgraded. Want any guidance? Feel free to message me. Essentially, I'm back, and this wiki will be progressing.
Latest activity
Photos and videos are a great way to add visuals to your wiki. Find videos about your topic by exploring Wikia's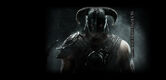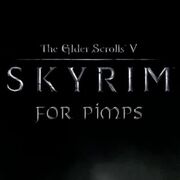 Ad blocker interference detected!
Wikia is a free-to-use site that makes money from advertising. We have a modified experience for viewers using ad blockers

Wikia is not accessible if you've made further modifications. Remove the custom ad blocker rule(s) and the page will load as expected.